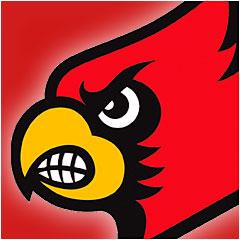 Stories of our Law School's success in moot court, mock trial, and negotiation competitions are piling up faster than I can report them. Success in those realms, and in other activities where our students interact with students from other law schools (particularly in connection with student-edited law journals and at regional or national conventions), is the law school equivalent of varsity athletics. Indeed, insofar as our university's undergraduate athletes overwhelmingly go pro in something besides sports, whereas law students almost invariably go pro in law, intercollegiate competitions in law bear even more directly on the future success of those students who are fortunate enough to take part.
In short, we simply can't get enough good news about the success of our moot court, mock trial, and negotiation teams. Though the Law School's news ticker reported the latest good news several days ago, I consider the accomplishment of our negotiation teams worthy of further publicity, here at The Cardinal Lawyer.
On November 10 and 11, two teams representing the University of Louisville competed in the ABA Regional Negotiation Team Competition, held in Valparaiso, Indiana. The team of Adam Fuller and Elizabeth Powell finished sixth in the 20-team competition. The team of Scott Powell and David Scott finished second and advanced, alongside three other teams, to the final round. The Powell-Scott team finished second overall and are alternates to the February ABA National Negotiation Team Competition in Los Angeles, California.
The coaches for the Negotiation Teams are Michelle Rudovich, who works in the Office of the Commonwealth's Attorney, and Mary Jo Gleason, director of the Law School's Samuel L. Greenebaum Public Service Program.