Constitution Day Event: Privacy and Technology in the 21st Century
September 17, 2013, 12:15pm – 1:15pm
University of Louisville, Brandeis School of Law, Room 175
Sponsored by: ACLU-KY & ACS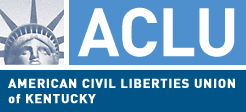 ---
Speaker: Prof. Mark Rothstein, recipient of Brandeis Privacy Award.  
Discussion concerning the NSA surveillance program revelations and DNA forensics. Also discussion about Justice Brandeis' contributions to the development of privacy law.
Lunch provided.  
Speaker Bios
Mark A. Rothstein has a  joint appointment at the Brandeis School of Law and the School of Medicine. He holds the Herbert F. Boehl Chair of Law and Medicine and is the Founding Director of the Institute for Bioethics, Health Policy and Law at the University of Louisville School of Medicine.
 He joined the University of Louisville faculty in 2001. 
He received his B.A. from the University of Pittsburgh and his J.D. from Georgetown University.
Professor Rothstein has concentrated his research on bioethics, genetics, health privacy, public health law, and employment law.  From 1999-2008, he served as Chair of the Subcommittee on Privacy and Confidentiality of the National Committee on Vital and Health Statistics, the statutory advisory committee to the Secretary of Health and Human Services on health information policy. He is past president of the American Society of Law, Medicine and Ethics.
He serves as Public Health Ethics editor for the American Journal of Public Health, and he writes a regular column on Bioethics for the Journal of Law, Medicine & Ethics.